AdvCash - Prepaid Credit card with real embossing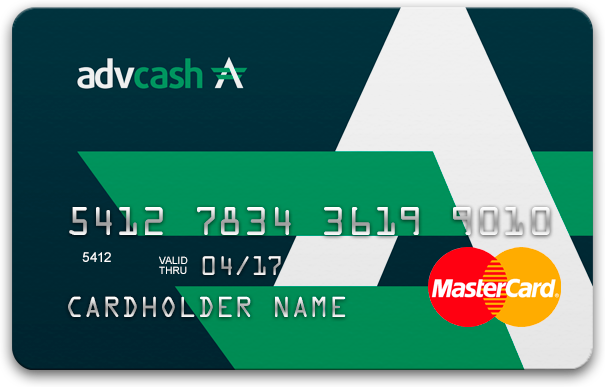 The AdvCash MasterCard is issued by the company Wavecrest Limited on Gibraltar and has a real embossing. The eWallet to the card is in English and is in the following currencies: Dollar, Euro, Pound Sterling and Ruble.
Payment and payment via various payment providers, e.g. Bitcoin, PAYEER, Payza and Co. are possible, which is why the account is used by internet marketers.

The AdvCash MasterCard in detail:
---
No monthly or yearly fee

Send money via e-mail to other users (free of charge)

High acceptance and safety

Currency account (USD, RUB, EUR, BTC)

Pay anonymous and securely and receive money

Prepaid MasterCard credit card in USD and EUR

real embossing

24h E-Mail-Support

Represented in more than 200 countries

Free deposit and withdrawal facilities

Website: https://advcash.com
Sign up for free with AdvCash ...
Limits and fees for AdvCash:
---
The AdvCash eWallet has no monthly or yearly fees. However, if you would like to order the Prepaid MasterCard in EUR or USD, you will pay only 4.99 EUR or 4.99 USD within 7 days. Afterwards, the order of the card costs 14.99 EUR or 14.99 USD, which is now also acceptable.
At the cash machine, the withdrawal of cash with the AdvCash credit card costs a fee of just 1.99 EUR / USD, which is absolutely necessary for a prepaid credit card.
The limit for deposits and withdrawals is 90,000 EUR / USD per month, which is quite high compared to other providers. This means that incoming and outgoing payments are limited to EUR 3,000 per USD per day.
Because of the high limits, the card is very popular with Internet marketers, e.g. Bitcoin into cash, to pay off commissions on it and of course also to pay in shops, websites etc. both online and offline.
Deposit money on the AdvCash eWallet:
---
VISA or MasterCard (3,95%)

Various payment providers

OKPAY, BITCOIN, BTC-E, PAXUM

Bank Transfer

Bank SEPA

Received money from a website
Payout options for AdvCash:
---
Worldwide free of charge direct transfers by Geldexpress to each

Anyone who has sent an e-mail address.

A real

Alternative to Westernunion and Moneygram!

OKPAY, BITCOIN, BTC-E, PAXUM

pay directly to your bank account

Payment to a website

VISA & MasterCard

With the AdvCash MasterCard at ATM
Advantages / disadvantages
---
Advantages:
The AdvCash account is especially interesting for users of websites, forex, poker and gaming platforms on the Internet. Since most of these platforms have already worked with Paymentsystems like AdvCash for several years, which makes it easy to pay in and pay out, and you can immediately have the amount / amount paid.
Disadvantage:
Actually, if you are aware, the AdvCash is not a giro account. There is also no deposit guarantee for foreign accounts.
Convert bitcoin to cash?
---
With AdvCash, it is no problem to convert your Bitcoin credit into cash. You can transfer daily up to 10,000 EUR / USD and then simply pay off with the credit card at the cash machine up to 3,000 EUR / USD per day.
No matter what supplier you are. Just send Bitcoin to your wallet address and you can withdraw up to 90,000 EUR / USD per month with the AdvCash credit card at the ATM.
In which countries can an AdvCash account be opened?
---
The AdvCash account can be opened worldwide in more than 200 countries, all of which are resident and resident in the respective country.
Refer a Friend /

Affiliate Program
---
If you want to make extra money, the AdvCash Partner Program is the right choice. Here you have the opportunity to earn more than 5 levels with your advertised partners.
You will receive Lifetime 20% on the fees of your referenced partners and their partners.
What do you have to do to earn money with AdvCash?

Register for free

Log in


Copy the link in the backend

Send to friends and acquaintances


That's all
The commissions are booked immediately and you can dispose directly.

24h Support
---
The AdvCash team is available 24 hours a day through support ticket and responds very quickly. Support is available only in English or Russian.
How to open and verify the AdvCash account:
---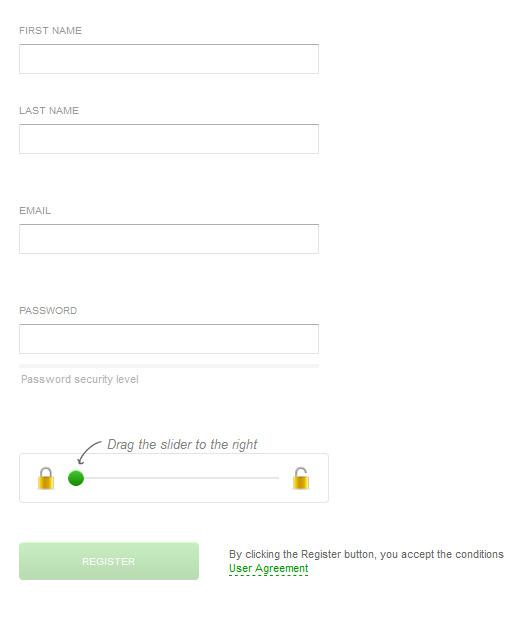 In order to use the AdvCash eWallet to its full extent, you should take a few minutes for the verification after the registration. The registration with AdvCash is easy and in few steps done.
The following is to be done to register correctly with AdvCash:
1. Account Type: Select Personnel
2. Now we fill out all fields to the person, first and last name, e-mail and password.
3. Slide slider to the right and click on tab
That's it already!
In the back end you can still have your passport and a current invoice from the phone. And is then fully verified in about 1-2 days. Also for people where not so good English, everything is quite easy to find.
Conclusion

:
---
Who has to transfer money in different currencies or has a lot on international websites deposits or withdrawals, for which AdvCash should surely be very interesting as a payment provider. Since I myself pay a lot on websites and also pay off, my experiences with AdvCash have so far been positive.
Here you can open the AdvCash eWallet free of charge...
Other alternatives to AdvCash:
---
---
Deutsch | Español | Français | Italiano | Pусский | Polski | Dansk | Norsk | Svenska | Português | Türkçe | Ελληνικά | हिन्दी | 日本語 | 한국어 | العربية
---
Besucher kamen mit folgenden Begriffen auf die Seite:
advcash countries , deposit with credit card advcash >
---